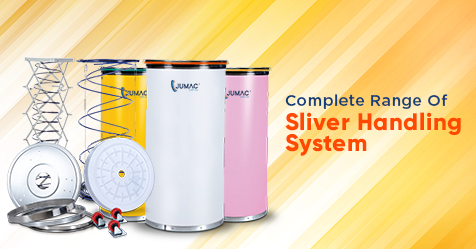 Jumac Offers Complete Range of Sliver Cans, Springs and Casters
Sliver cans are at the heart of yarn production in cotton mills. The present-day sliver cans have too many modifications to make them suitable for the high-end spinning technology and machinery used in the modern spinning mills. To maintain the balance of the sliver cans dynamically, the spares and accessories of the sliver cans too are modified with an aim to achieve the accurate settings.
Not only the quality matters for the cans, the springs, and the casters, the size also matters. That is to state if the accessories are disproportionate to the dimensions of the can or the load-bearing capacity of the sliver can, they can stall the overall operations of sliver formation, causing serious disruptions and even wastage of sliver.
This is why Jumac sliver cans along with their spares and accessories are known for their efficiency. Jumac manufactures a complete range of HDPE sliver cans and accessories that find application in both textile and jute industry. These cans are available between 225 mm 1200 mm in diameter. The cans are especially suitable for carding, drawframe, combing, as well as the updated versions of rotor spinning.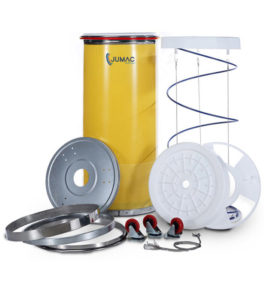 Springs– The tempered springs that are manufactured by Jumac are precision-made for the range of sliver cans. Both box type springs and pantograph springs are available for sliver cans of any height and diameter. The springs are non-responsive to heat and are anti-corrosive. They are manufactured from high carbon special steel that makes the springs rigid enough to distribute the load of the sliver inside the cans in a uniform manner and also facilitate easy movement while retaining the innate properties of sliver at all stages of processing and production. The springs of Jumac have an excellent quality that gives them a longer life.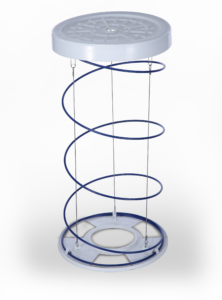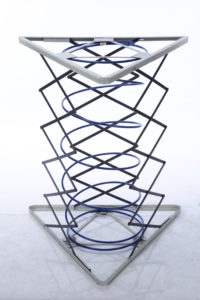 Caster wheels– The caster wheels with a zinc-coated body are also manufactured by Jumac that provides easy mobility to the sliver cans during different production stages. Jumac ensures that the caster wheels never get entangled with dirt or corrosive chemicals that are used for yarn production. PP (Polypropylene) and Nylon 6 are popular variants chosen as the raw material for manufacturing caster wheels. Jumac also manufactures customized caster wheels as per the requirements of its customers.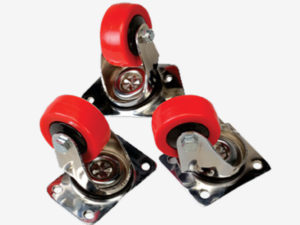 Being the leading manufacturer and supplier of sliver cans and accessories, Jumac has set a milestone in minimizing imperfection in sliver handling under a variety of handling conditions. This is why the products of Jumac have high demands not only in India but internationally as well.