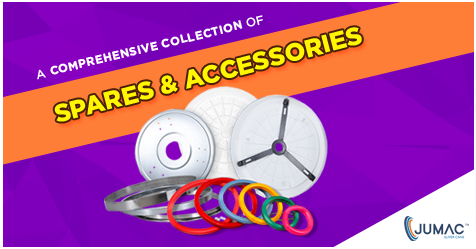 Complete Range of Spares & Accessories are available at Jumac
The sliver cans manufactured for the spinning industry are used in every stage of cotton yarn production. To ensure a long functional life of the sliver cans as well as increase their productivity, it is important to take special care of the spares and accessories that are fitted to the sliver cans. This is why the leading sliver can manufacturer "Jumac" emphasizes the most on the quality of spares and accessories for its wide range of sliver cans.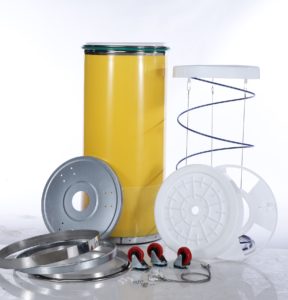 Jumac offers the complete range of accessories that are used in a sliver cans. Springs which happen to be the heart of the can, are manufactured by Jumac both in pantograph and box type. The springs are specially treated to make them resistant to rust and heat. They are also capable of maintaining a constant height and stability of sliver during opening and rotor spinning. The pantograph springs for size 28'' to 48 '' diameter are used with galvanized anti slippage covers for balancing the cans.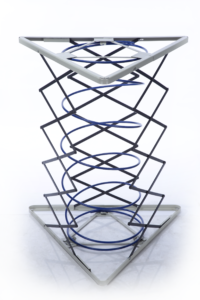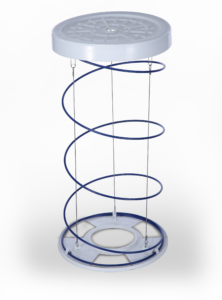 The caster wheels are manufactured by Jumac from both Polypropylene and Nylon 6 for sliver cans. The superior technology of the casters does not allow accumulation of dust and corrosive materials in the ball bearings, plates, base, or rivets.The caster wheels of Jumac are also suitable as replacement wheels in case the original accessories are damaged.
The DD quality prime CRC sheet of durable series is available with a thickness of 2.0 mm and come with a wide variety of base plate fitting options. The pioneer series has 2.5 mm DD quality prime CRC sheet along with 6202 ZZ bearing, polypropylene wheels and various types of base fittings. However, Jumac has specially introduced the Pressure Die Cast (PDC) for the Indian market where the demand for the maintenance-free caster is growing over the past few years. Aluminum alloy body and nylon wheels are also the specialties of this Jumac product.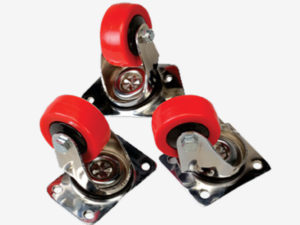 The top and bottom rims are made from stainless and galvanized steel. Heavy duty press and special ribs are added to the bottom rim and plate of the sliver cans of Jumac to provide strength to the cans. The mould of Polypropylene copolymer is used for formation of top and bottom covers of the sliver cans of Jumac, with optional ABS for added strength for the top cover. The PVC based identification bands act as an excellent medium of shock absorption, and along with the top rim and band, they prevent the cans from crushing, squeezing or losing its shape during yarn production.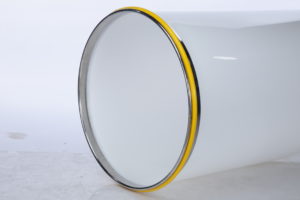 The full range of spares and accessories form a functional whole and promotes the operational capacity of the sliver cans under different handling conditions. The spares and accessories manufactured by Jumac are supplied for all sizes of sliver cans and are also customized as per requirements.